If you are looking for fabulous venues for your parties or special occasions in Pensacola, O'Brien's Bistro assists you to host the perfect event. An intimate, small gathering or a big corporate meeting, we cater to any general and special occasion with the customizable menu and a variety of themes.
Restaurants with banquet rooms in Pensacola become the ideal venues for hosting special occasions. For cozy family parties to formal meetings, the hospitality experts at O'Brien's Bistro are adept at handling your requirements. Booking our place for the important day lets your guests walk away with broad smiles on their faces.
Our private and semi-private spaces provide you the intimate private dining experience. Whether you want to book the space for small parties, wedding rehearsals, private dinners, pot roasts, book releases, casual brunches or luncheons, O'Brien's Bistro makes the perfect venue. Make your event extra special with our classy assortment of wines to complement your dinner.
One thing that stands out at our place, which is rarely found in other event centers in Pensacola, is that we use only healthy and fresh local produce for our dishes. All the dressings you see here are also made "in house", which gives the dishes their authentic taste. Contrary to what our name suggests, we serve delicacies from all over the world. In order to appeal to our wide array of customers, we have kept our menu unrestricted. Check out our menu options for dinner in the continental cuisine and the wine selection.
From appetizers to entrees or specialty cocktails, we help you decide how to create your own style. Try our thoughtfully selected wines and beverages crafted for your special events. Apart from the house specialties, you can also customize the menu to suit your requirements or request for a specific menu. We are flexible with the dishes we make to suit your tastes. Impress your clients, colleagues or family with the lavish, elegant packages we offer.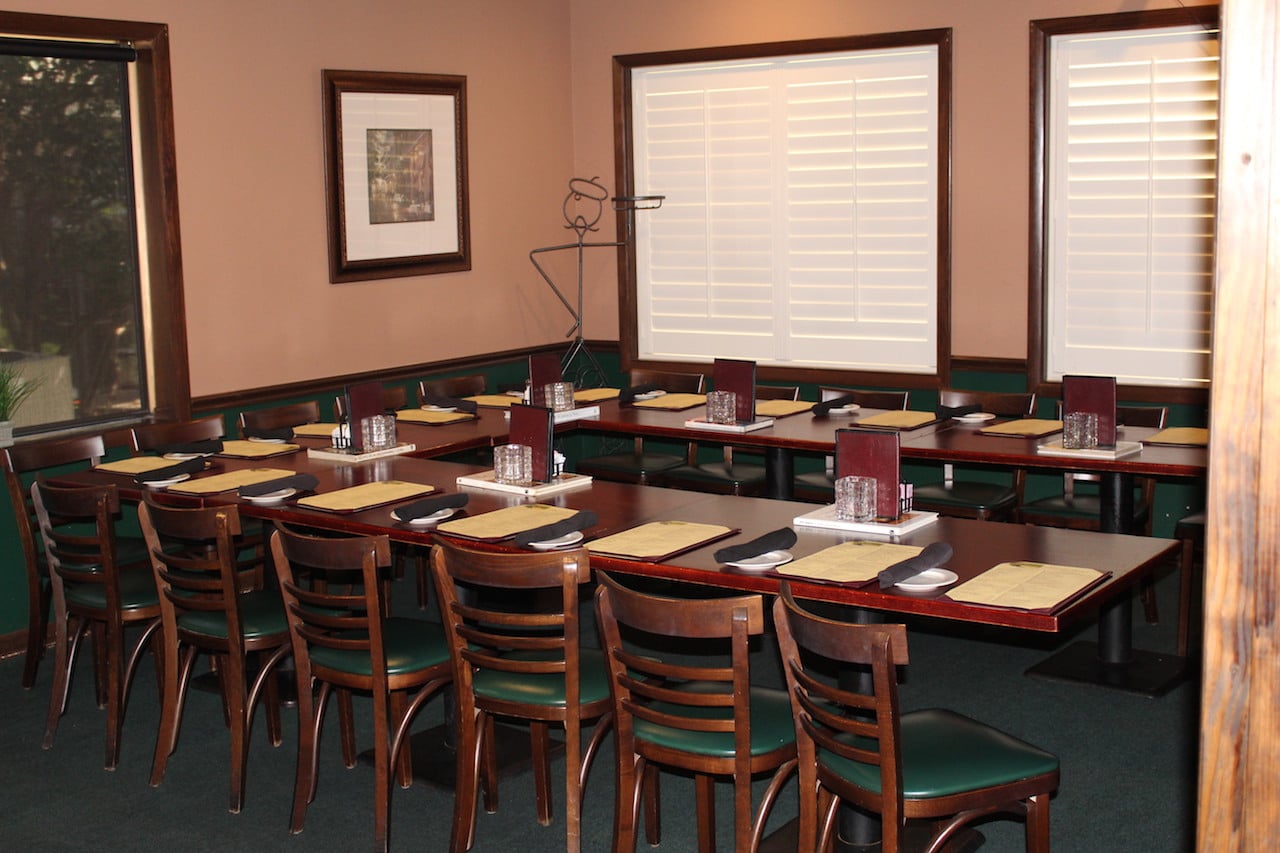 In an affectionate environment and a cool ambiance, experience the service from our personable staff. Enjoy the best quality wine and food at our place that evokes hometown feel. Make any event special with O'Brien's Bistro, one of the top event venues in Pensacola.
Indulge in some internationally inspired designs for your party setting, with the help of our well-trained staff. With a unique character of its own, our restaurant is known for the beautiful preparation of food and crafty presentations. The yummy dishes and friendly, exceptional service are what makes our service outstanding.