Birthday parties are some of the most unforgettable moments of childhood. And what you need to make a birthday party memorable is the right venue! To enjoy an amazing birthday party for cozy gatherings, our birthday party venue in Pensacola is perfect.
O'Brien's Bistro makes for an ideal venue to celebrate birthday parties. Though the fun parties are designed for kids, the parents won't be left behind! While you sip the yummy beverages, watch the children have tasty food, mocktails, and juices of their choice.
One of the best event venues in Pensacola, O'Brien's Bistro also offers a luxurious dining experience. With an elaborate spread of freshly prepared food "to order", enjoy the delicious dishes of various cuisines. We serve all kinds of food from around the world, for small celebrations and special occasions. Have a look at our tasty menu and let us know what you would like to include for your child's birthday party. You can even customize the selection to suit your requirement.
The ambiance and hospitality at O'Brien's Bistro make for an unforgettable experience. Hosting your birthday party here turns it into a surreal dining experience. Give your child a dream birthday party. At the same time, your child will become the star of the year among their friends'' group!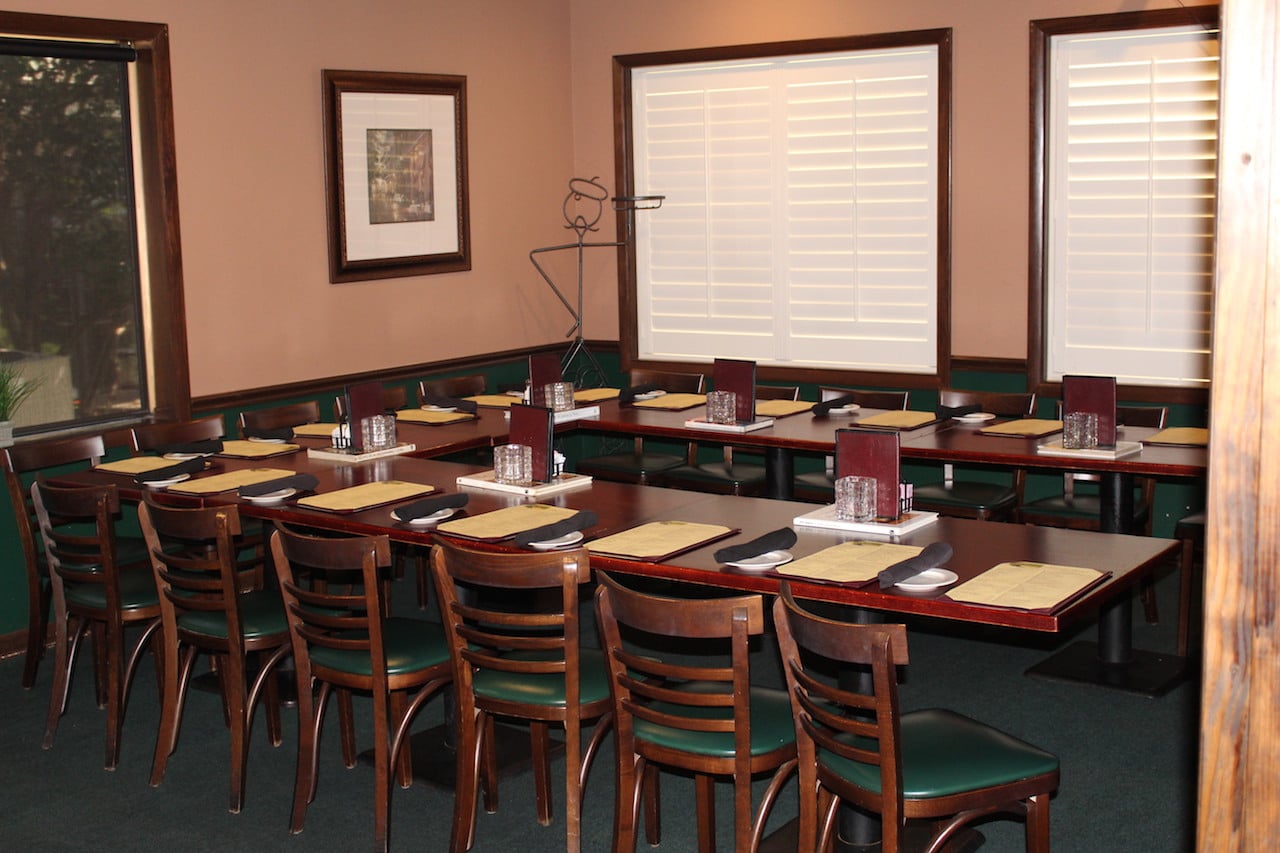 Restaurants with banquet rooms in Pensacola transform into excellent birthday party venues with plenty of themes. Choose your own theme at O'Brien's Bistro and relish in the party of the year. Call us to request for additional options to make the party even more special.
The birthday girl/boy can boast of having the best party ever. We take utmost care to fulfill all their desires and wishes. Depending on the package and theme you opt for, we can arrange for appropriate goody bags for their friends. So even after the party ends, your child remains famous for leaving the group with amazing memories!
The main attraction of any fabulous birthday party will be the cake. You can have the cake custom-made at our place, with a lip-smacking design that will surely impress the guests and become the party no one forgets.
Our profound love for delicious food can only match with our love for healthiest foods. For this reason, we only use local and fresh products on our menu.
Unlike other event rooms in Pensacola, a party at O'Brien's Bistro will linger on people's minds for a long time! Suitable to children and parents alike, our intimate and comfy setting enhances your celebration.
With our customized activities, we take care of all the little details for the children's entertainment. Let them be immersed in the special day, while you relax, enjoy and socialize with the guests.