O'Brien's Bistro offers the perfect setting for your friend's special day. Our staff takes care of even minute details and work for hours to get the exact design of your choice. Our hospitality and decor make us the best baby shower venue in Pensacola.
Enjoy the specialty baby showers at O'Brien's Bistro, where we take of your every need. We specialize in hosting amazing, fun parties for special occasions in Pensacola FL. From décor to floral table arrangements, from food to setting the ambiance according to your requirement, we handle everything.
Holding the baby shower at our place lets you enjoy the party along with all the guests. Give your friend the biggest gift she could hope for as she gears up to welcome her baby. What's more, you can set up this gorgeous event with just a few minutes of your time over the phone with us.  
On this magical occasion you host for your friend, you wouldn't want any stone left unturned. Our team helps you through the process of choosing the design, selecting the food, desserts and creating fabulous surroundings. Restaurants with private rooms in Pensacola can be turned into lavish, yet cozy and intimate gatherings for family and close friends.
O'Brien's Bistro offers you the much-needed privacy, away from the hustle bustle of the daily life. You can customize the themes we offer and create your own indoor fantasy design. Select the floral ambiance and garden setting from our wide assortment.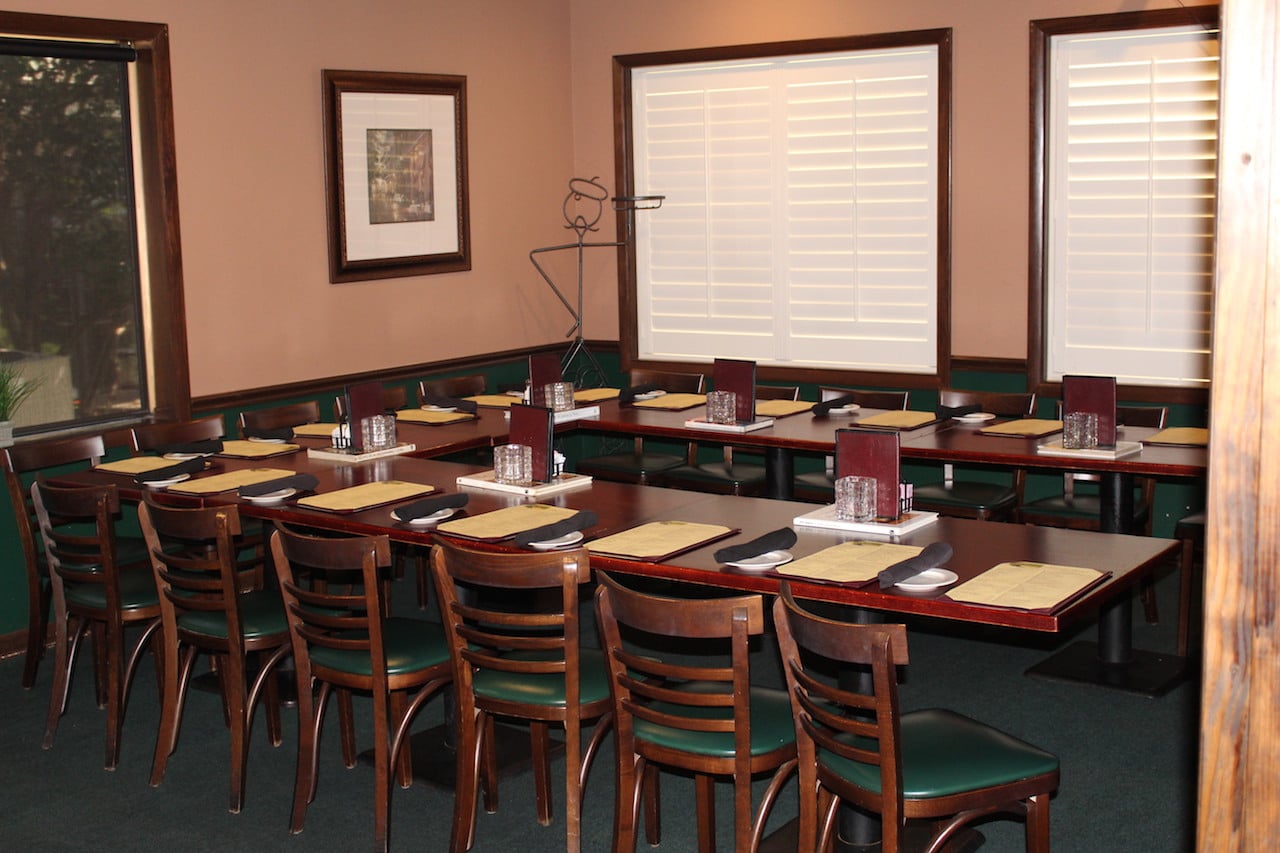 Be ready to get blown away by the elegant decor options we provide in our packages. Our arrangements range from tropical to floral, especially apt for the arrival of beautiful new baby. Our summer baby shower packages are in sync with the spring/summer weather, replete with tropical elements. Send your guests home with selected party favors at each setting.
To add any specifics you need or to get more information on our baby shower packages, please contact us. As with many event centers in Pensacola FL, our private dining rooms can double up as venues for baby showers. Perfect for tea dates, luncheons or brunch, O'Brien's Bistro sports a lavish spread of various delicious dishes from around the world.
Our continental cuisine is the best food made from the local produce, which appeals to the health conscious. That is our signature style indeed. All our dressings are made "in house", which is the secret to our menu. Have a look at our menu with a vast selection of egg delicacies or dig into our Bistro Fruit Parfait, keeping up with the theme of your baby shower. Try our house specialties to get a taste of what we offer.